Unfortunately, we experienced another flood in Rooms 14 & 15. We have relocated these classes to Room 10 and 12 respectively. The staff and tamariki have been amazing adjusting to this change. We are working with the Ministry of Education to find a solution, so these classrooms do not experience flooding again in the future.
30 June 2022 Update

FLOOD DAMAGE UPDATE
The classroom spaces have been dried out and work to remove water damaged fittings and fixtures is continuing. On Monday soil deliveries began. This will be used to build a bund along the edge of the scooter track to redirect water away from the classrooms while a long-term plan is developed for drainage on our site.
21 June 2022 Update
We have seen some quick work to open up the walls of the flooded classrooms and get them dry before next steps are decided on for these spaces. We continue to work with the Ministry of Education to find solutions for the flooding issue that has, caused damage over the years at our school.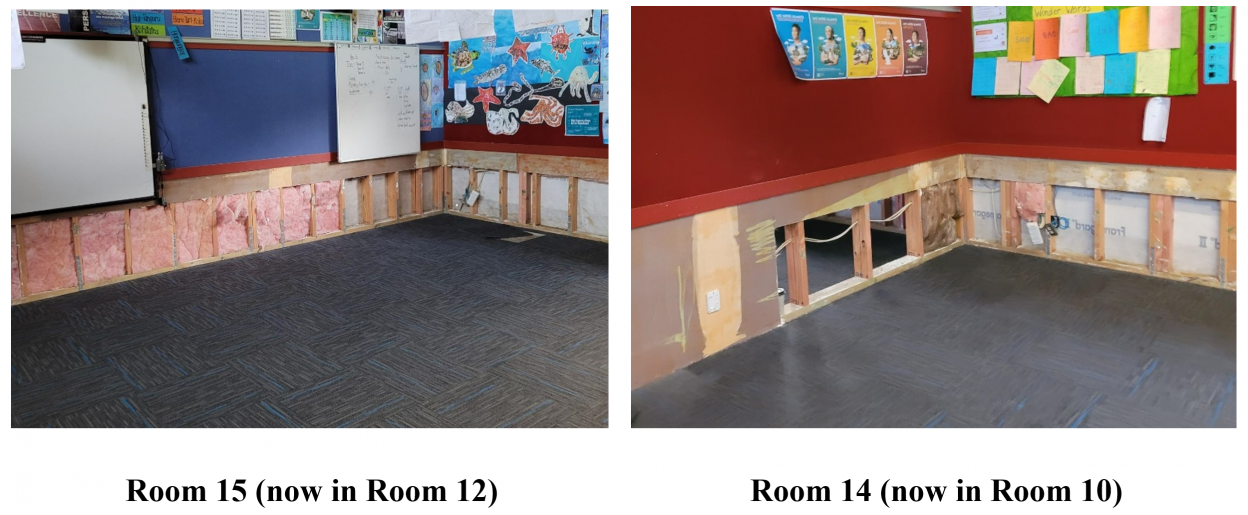 14 June Update
Builders will be on site from tomorrow to begin removing flood damaged linings and carpets from Rooms 14 & 15.