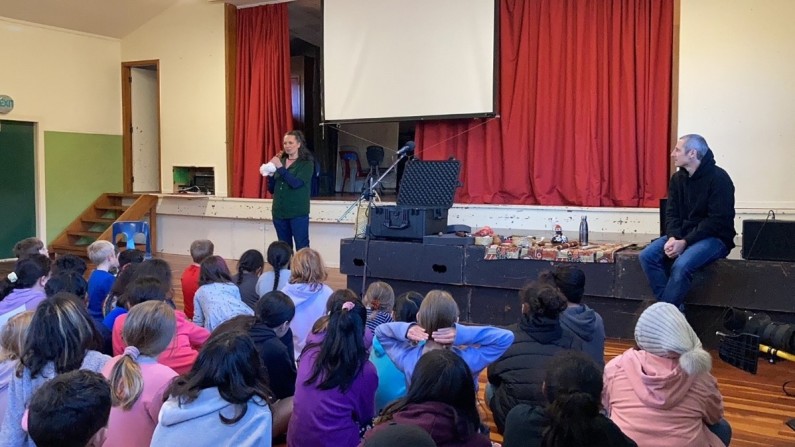 Last week we were honoured to have Ariana Tikao and Sam Palmer visit our school and work with some of our tamariki, introducing them to traditional Maori musical instruments as well as having a go at making and using some of their own.
The tamariki were treated to a musical demonstration before having a go themselves. They experimented with making Koauau (a small flute), Putatara (shell trumpet) and Porotiti (disc spinner). This was an engaging and enriching experience, and it was fantastic to see them using their instruments around the school after working with Ariana and Sam.
We would like to thank Ariana and Sam for sharing this with our tamariki.