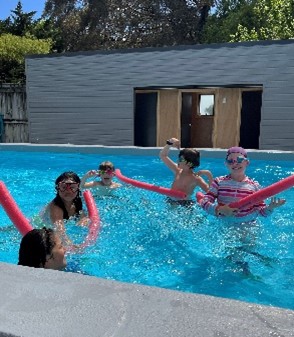 SCHOOL POOL
We are delighted to be swimming in our school pool again this term. The water is really warm and with the weather settled and sunny this week, it makes for good swimming conditions.
The new pool shed is working well and with a timetable set up for the term, there are plenty of opportunities for students to get plenty of time in the water, building their confidence and skills.
It is such a good resource us to have to help build water safety and confidence skills.