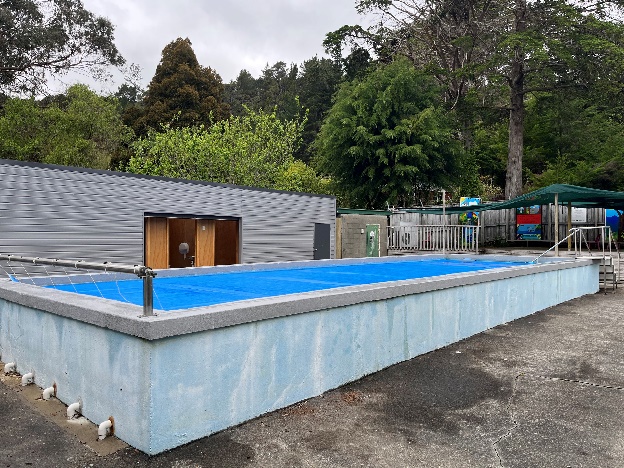 FROM THE BOARD OF TRUSTEES
Kia ora, Koraunui whānau.
COMMUNITY USE OF THE SCHOOL POOL
The school board has agreed to hiring keys to parents our school community over summer break and in Term 1 next year. This is an opportunity for students from our school and their families to make use of our pool outside school hours- during the summer. We are now taking expressions of interest from our parent community who would like to hire a pool key. We have 20 keys to hire out this summer. Preference will be given to families who do not have outstanding debt with our school. If you are interested in hiring a key, please contact the school office or email
SCHOOL POOL IS OPEN
Classes are now swimming regularly in the school pool. It is fantastic to see it being used so much, thanks to Hayden and Bruce for their work in getting the pool ready for use again.
Please remember to send togs to school every day with your children. We have no spare togs and towels in the office so if they don't bring their own, they won't be swimming.