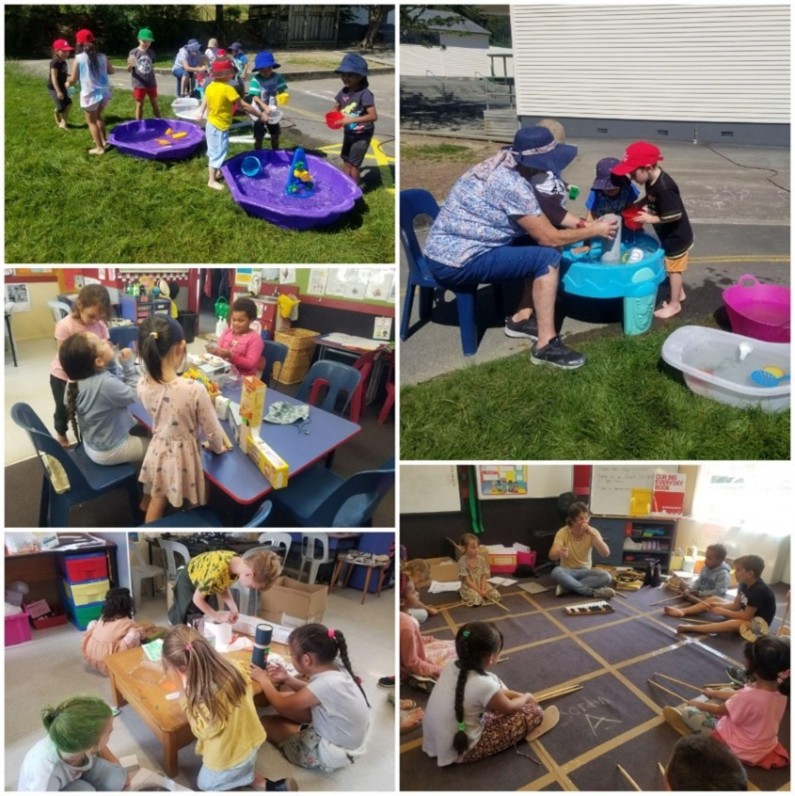 Over the past 6 weeks, the Kauri Team have been spending their Thursday afternoons participating in a range of Learning Through Play activities which have included; music and art, water play, bridge building, box construction and playdough.
Each week, the children in their mixed teams, go to a different activity. It has been a lot of fun for everybody, and it has been wonderful to see all the KORAU values being used.
This Thursday is the last round of the rotations.