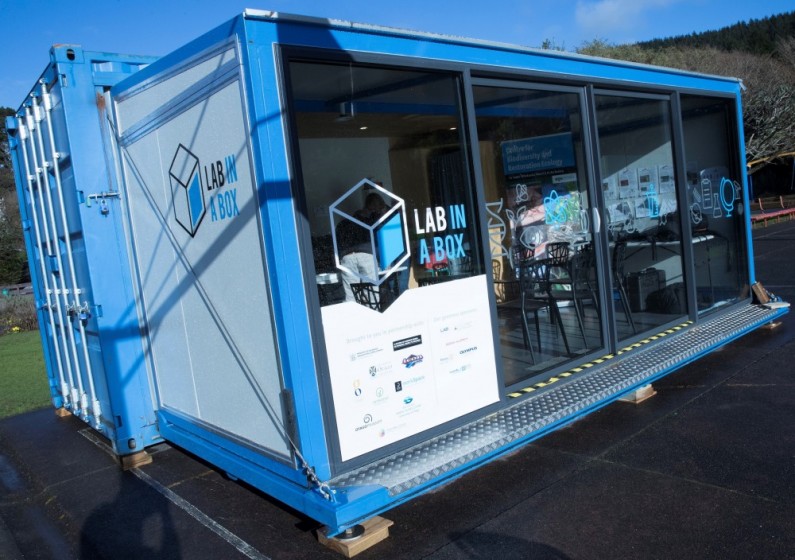 For Bee Aware Month, students around the country have been investigating bees and wasps while visiting a pop-up laboratory inside a room-sized metal box kitted out from top to bottom with microscopes, telescopes, 3D printers and then some.
This shipping container with fold-out laboratory moves to a new location and is 'hosted' by a different school every few days so that they all get to have a go in the lab!
The idea of bringing science to schools – and the creation of the box itself – is thanks to Peter Dearden at Otago University, who began touring it locally in Otago and Southland.
Lab in a Box is a collaboration between the University of Otago University and Victoria University of Wellington, with support from the Unlocking Curious Minds contestable fund.
In Wellington, the students have learnt about the differences between bees and wasps, such as the body shape, the way they make hives and how many times they can sting.
Afterwards the students got hands-on with honeycombs, in which they noticed the hexagonal pattern of these parts of the beehive and touched and smelled them.
Last, the students had a go at an activity based around the vibrations of a tuning fork, which mimics how bees' buzzes shake the pollen out a flower so that they can collect it for the beehive.
Lab in a Box is currently touring the North Island and finishes in early 2018. They will be with us for 2 weeks.
Follow Lab in a Box on Twitter