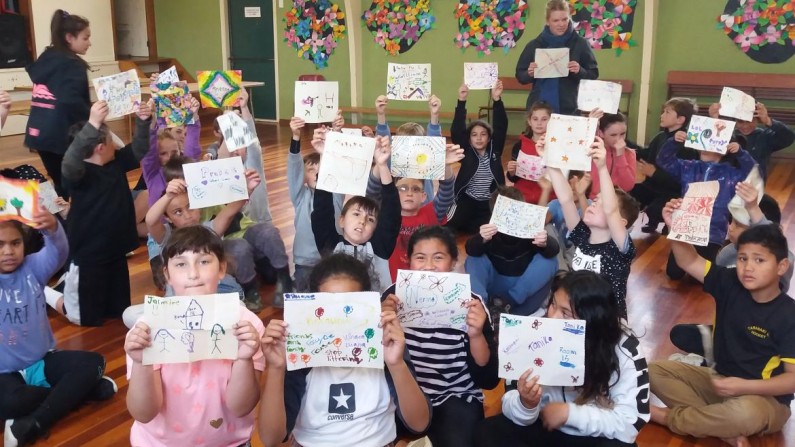 As part of our school wide focus about sustainability, all tamariki were given the opportunity to make their own Beeswax wrapper.
We were lucky enough to have Kim from Sustainability Trust come in and work with all of our classes as we continue to weave science and environmental learning into the curriculum and children's learning. The focus of the visit was to help educate the children about how to reduce waste and reuse resources rather than everything going to the landfill.
The children designed their own beeswax wrapper that can be used with sandwiches rather than plastic wrap and learnt how to look after their wrapper so that it will last longer. It would be fantastic to see these coming to school each day in the children's lunchboxes.
VERY IMPORTANT: don't put them in the washing machine or dishwasher, as the beeswax will melt! Ask your child how to look after their wrappers.
Check out more ideas on sustainability, visit this website:
https://sustaintrust.org.nz/blogs/sustainability-advice