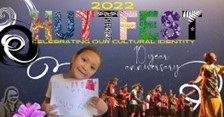 HUTTFEST 2022
Due to the uncertainty surrounding COVID this term, Huttfest has been moved to the end of Term 3. This will be held at Walter Nash Stadium between Monday 26th to Friday 30th September. We will provide more information about our performing groups as this term progresses.
We were treated to a fantastic performance by our school Kapahaka Group and our Pasifika Group. The tamariki put on a polished performance that was well received by the capacity audiences that attended. We are very proud of our tamariki and how they performed with pride and passion.
We would like to thank the Kaiako who put in a massive amount of mahi with the group to prepare them for Huttfest.