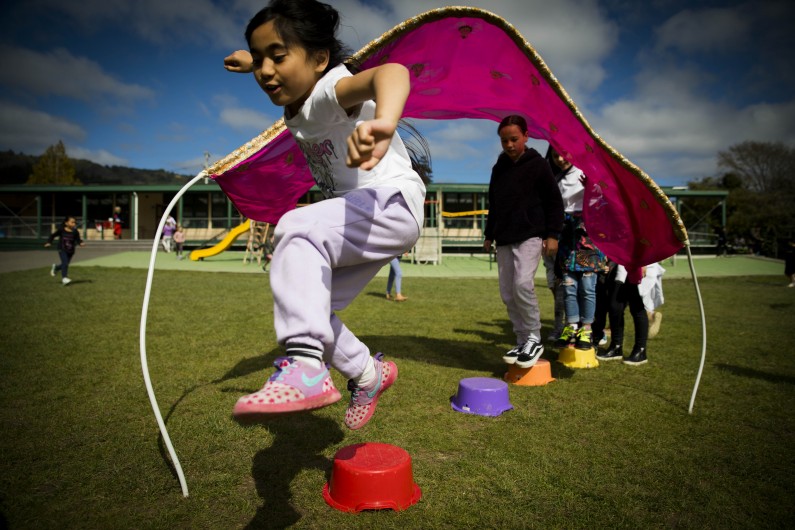 Puku Takaro is part of the Hutt City Council "Play in the Hutt" initiative. This was a lunchtime and after-school play program delivering 'wow' opportunities on the school grounds to promote active and healthy lifestyles. This was available this week at lunchtime and after school Monday -Thursday (14-17th September).
It was great to take part in these events and even more special to have our very own ex-student Phoebe Turner returning to us as part of the initiative. Phoebe wanted to "thank the incredible staff at Koraunui for being so engaged with this programme. It was very clear to see what a positive difference it makes when the staff are actively involved."
Koraunui School staff and pupils also wish to extend their thanks to Phoebe and the other people who came to our school for these events, and of course the Hutt City Council for sponsoring the event. Everybody really enjoyed it and got so much out of it.