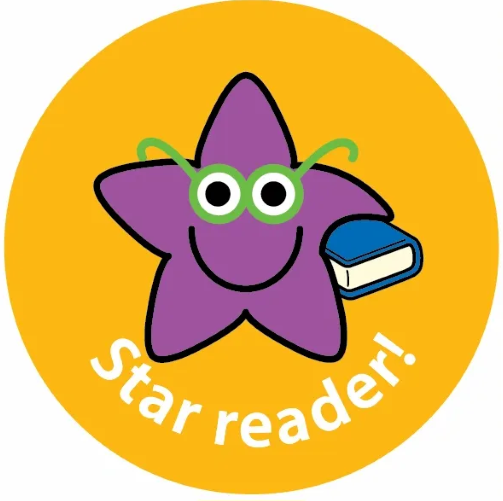 Literacy Stars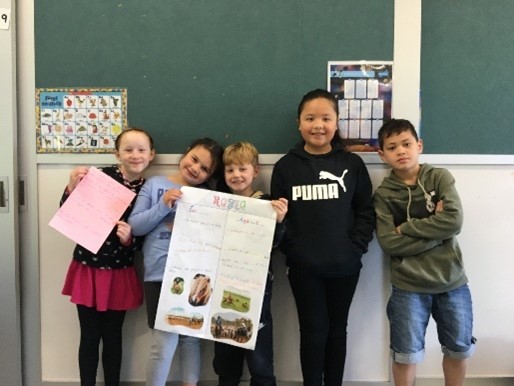 2021 Literacy Stars
The Kiwi Readers group shared some of the work they have been doing this term with me. They had to come up with arguments for and against rodeo after reading an article about this. I was impressed with the clear explanations they came up with and the confidence they showed when reading aloud and sharing their thoughts. Fantastic work Kiwi Readers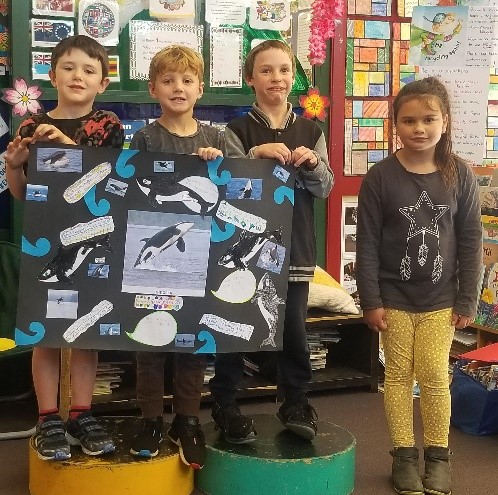 2022 Literacy Stars
The Star reading group in Room 4 – Jacob, Bodhi, Nixon and Aubree, have been studying the ORCA. As their Reading Response the children looked up National Geographic Kids website – 28 facts about the Orca. They chose some of them to present on their colourful poster.
Males weigh more than the females

They have a distinctive black and white skin

Their top speed is 56 km/h

Their life span is between 30 and 90 years.

They usually stay near the coast.
The children also wrote interesting questions for others in the group to research. Lots of learning has been happening in Room 4.