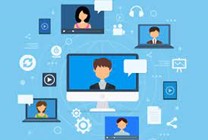 MEET THE TEACHER (via VIDEO CHAT)

Due to the COVID red light settings we have not been able to hold our Meet the Teacher sessions as we would have liked. We will be offering a video option for parents this year. Links for video sessions will be posted on our Facebook page as well as emailed to parents.
Fetu o le Moana (Rooms 13, 14 & 15) will be having a combined meet the teacher session this afternoon, Wednesday 2nd March at 5.00pm. A link has been sent to parents to join this session. Anyone who would like a 1 to 1 meeting with their child's teacher after this session has been held can make a time with the teacher for this.
Te Puāwaitanga o te Kākano (Rooms 7, 8 & 9) will arranging a time to hold their combined team meeting and will hold this when it suits most. A panui will be sent out to whanau.
Kauri Team (Rooms 23, 4 & 5) will organize for a video session for their team in the coming weeks and notify their parents of when this will be. A link will be sent out to parents for each of the team video sessions.